01.02.2021
Geir Vala has been employed as the managing director of Frier Vest Holding AS. Before Christmas 2020, Bamble municipality and Grenland Port IKS jointly advertised the attractive position of managing director for the company responsible for driving the Frier Vest project forward. There were many qualified candidates for the position, but Geir stood out as the right person and will hold the title of managing director in the newly established company, Frier Vest Holding AS. The company is currently wholly owned by Grenland Port IKS. It is expected that Bamble municipality will become a shareholder, and the municipal director has a budget allocation of up to 40 million for use in the project, provided that the zoning plan is approved by the municipal council in Bamble.
Challenging tasks
Managing the Frier Vest project is a challenging and multifaceted task. Sufficient land needs to be secured through agreements and public plan approvals. Land alone is not enough; to attract business establishments, one must be able to offer energy, cooling water, roads, and, last but not least, secure financing.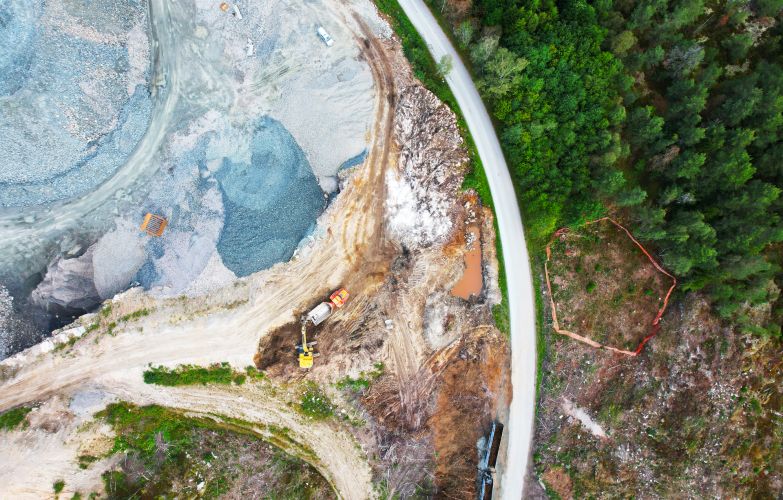 "We were looking for a person with commercial acumen and the ability to build good collaborative relationships," says Roy Vardheim, Chairman of Frier Vest Holding AS. "With Geir's background in auditing combined with broad experience in finance, development, and property management both in this region and internationally, we believe that the company will be very well equipped to tackle the tasks ahead." Geir has experience as the finance and finance director of Borgestad ASA and as the managing director and owner of the accounting and finance company Borgestad Business Partner, which was later acquired by Azets AS. In addition, he has held numerous board positions in various industries.
"I have always been involved in commercial innovation and business development, and when Frier Vest also involves developing a business area of national significance where we will facilitate tomorrow's sustainable industry, it makes a lot of sense to me," says Geir Vala.
Working towards the establishment of a battery factory
Recently, Frier Vest Holding AS submitted a proposal to establish a battery factory in the Frier Vest area to the collaborative consortium "Joint Battery Initiative," which includes companies such as Hydro, Equinor, and Panasonic. It will be a tough competition to attract the establishment of a battery cell factory in Norway, with 82 offers submitted from across the country. At Frier Vest, we are capable of meeting all the requirements of the battery project, so we have great confidence that Grenland can be one of the finalists. "I look forward to further driving the Frier Vest project and contributing to creating new jobs in the region," says Vala.