Sites
Frier Vest will comprise 700 hectares of industrial land on the west side of the Frierfjord. In the heart of Norway's process industry cluster, the Frierfjord is adjacent to 1,100 hectares of industrial land.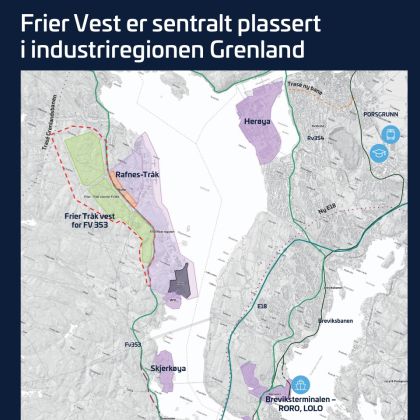 Zoning plans
In February 2021, Bamble council finally approved the zoning plan for 320 hectares of the Frier Vest site located to the east of county road 353 between Herre and Asdal. This plan covers the existing Ineos and Inovyn petrochemical plants, along with 60 hectares of new port and industrial land to the south.
Following several enquiries about sites for large-scale production facilities, the council intends to further expand the area zoned for industry by 500 hectares in the municipal land use plan currently being drawn up. The new municipal plan, incorporating land use and community plans, is expected to be adopted in May 2022.
Detailed zoning of 370 hectares of the expanded area is also under way and scheduled for approval in May 2022.
Large sites with great infrastructure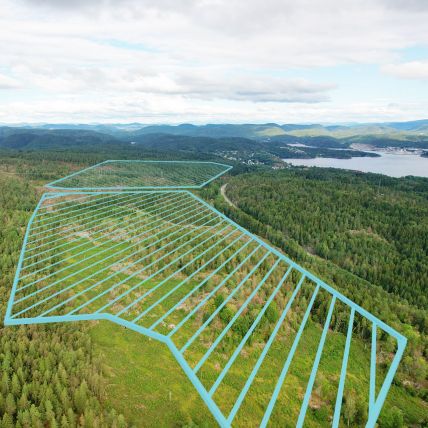 Land secured
In the southeastern part of the site, Frier Vest Holding AS already owns or has an option to purchase all the properties covered by the Frier Vest zoning plan, except for the areas where petrochemical operations were established in the 1970s.
Frier Vest Holding AS has secured the land to the west of county road 353 through options to purchase the properties.
Sign up for email updates on developments at Frier Vest